Swing Into Spring: Healthy Spring Recipe Ideas | Juice Plus+
Spring represents fresh starts. Winter's sharp wind gives way to a softer breeze, foliage heads for full bloom, and schedules fill up with new events. Amid all this newness, it's a prime opportunity to reboot your diet as well. As you let go of heavier, hotter Winter meals, welcome the lighter, cooler produce of the Spring season.
What else goes with Spring? On-the-go eating. Whether you're en route to the soccer field, the yoga studio, book club, or wherever the season takes you, Juice Plus+ is here to help you keep nutrition top of mind.
We've prepped tasty and refreshing smoothies, along with packable snacks, to get you aligned with seasonal, fresh, and local eating. They're so pretty that you'll want to snap a pic and share with all your social media followers!
The harvest period begins in Spring, and continues through Summer, for some of our favorite berries:
Strawberries
Raspberries
Blueberries
Blackberries
Cherries
Get your green on with these leafy Spring faves:
Spinach
Arugula
Romaine
Curled endive
Butter lettuce
Mesclun
Smoothie recipes starring leafy greens and berries
These first two recipes incorporate berries, and a multitude of other fresh fruits, in your daily Complete by Juice Plus+ smoothie. Enjoy these blends any time of day as a kick start at breakfast, a refreshing addition to lunch or dinner, or as a snack anytime in between.
1. PINK CHERRY BLOSSOM SHAKE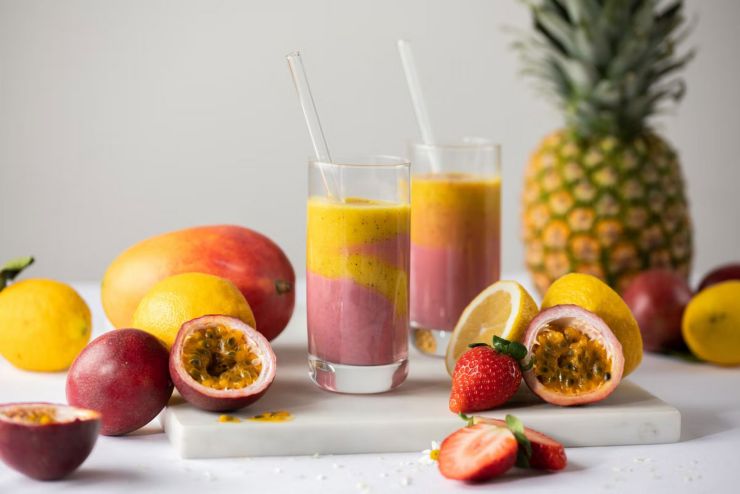 Ask your Juice Plus+ Partner to send you the entire Swing Into Spring Recipe Booklet!

PINK CHERRY BLOSSOM SHAKE
INGREDIENTS
1 cup plant-based milk1 handful of raspberries (frozen)
1 handful of cherries (frozen)
1 scoop Complete by Juice Plus+ French Vanilla
DIRECTIONS
Put everything into your blender and puree. Serve with a wide-mouth straw and enjoy!
We included Juice Plus+ Fruit, Vegetable and Berry Blend Capsules in the following two smoothies, as well as berries, leafy greens, and other refreshing fruit, for added nutrition and hydration on-the-go.
1. FRUIT, VEG & BERRY SMOOTHIE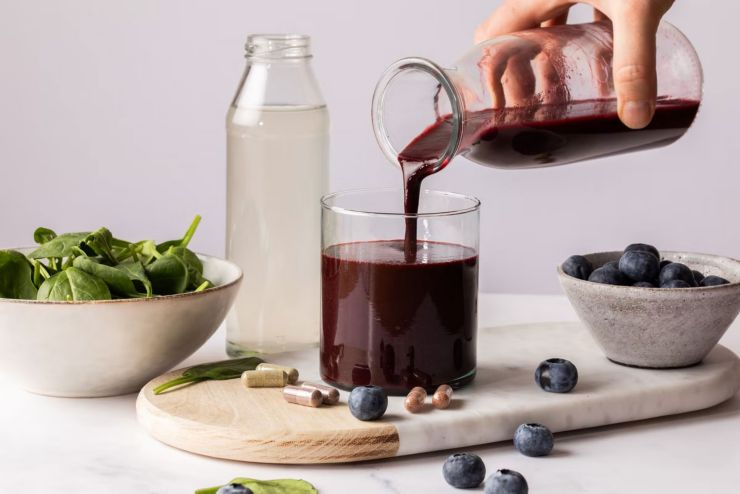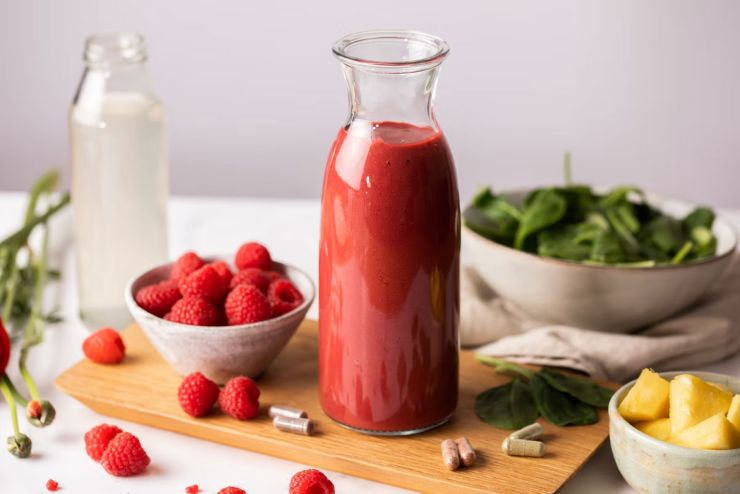 Ask your Juice Plus+ Partner to send you the entire Swing Into Spring Recipe Booklet!

FRUIT, VEG, & BERRY SMOOTHIE
INGREDIENTS
1 cup coconut water
1⁄2 cup blueberries
1⁄2 lemon, juiced
1⁄2 banana
Handful spinach or kaleIce cubes (optional)
2 Fruit Blend Capsules
2 Vegetable Blend Capsules
2 Berry Blend Capsules
DIRECTIONS
Add all ingredients to your blender. Hit that blend button and enjoy!
*If you don't have a strong blender, open each capsule and pour the powders into your smoothie for best results.
Recipes for picnics and packable snacks
Like your wardrobe, your picnic basket deserves some flair! So, skip the usual suspects, like brownies and cookies, and opt for colorful snacks with a healthier twist. With these treats, you'll enjoy a fun outing while sticking to your whole food nutritional goals. Plus, they're easy to make and easy to take!
1. NO-BAKE CRISPY COOKIES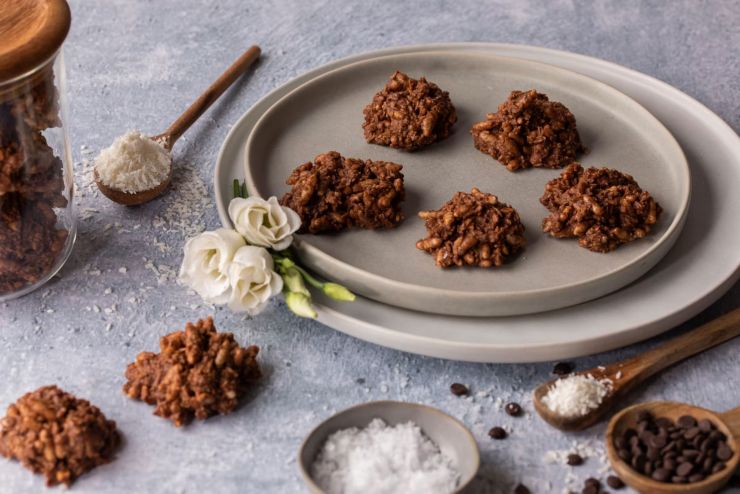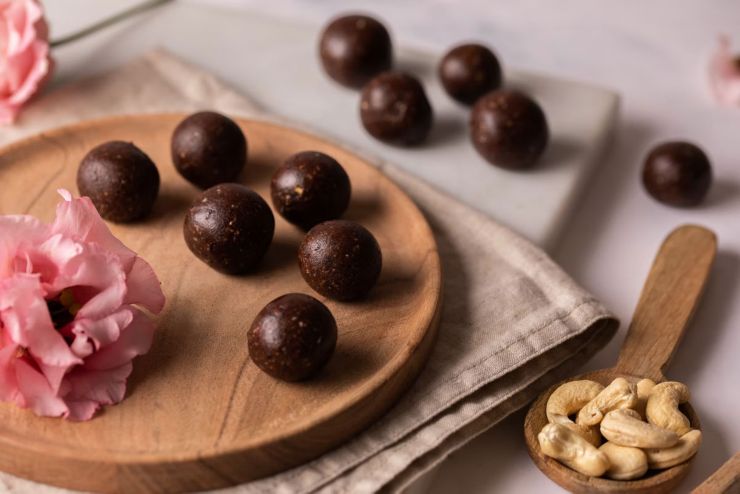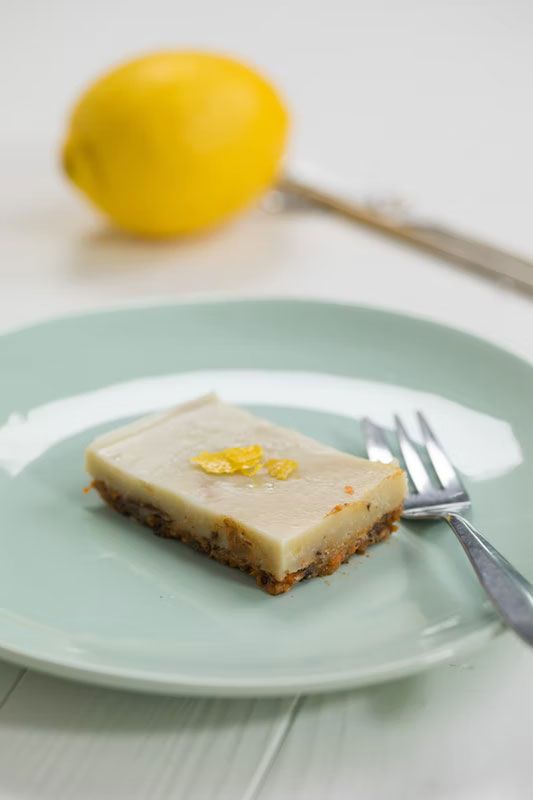 Ask your Juice Plus+ Partner to send you the entire Swing Into Spring Recipe Booklet!


NO-BAKE CRISPY COOKIES

INGREDIENTS
1⁄4 cup maple syrup
1⁄4 cup nut butter
1 scoop Complete by Juice Plus+ Dutch Chocolate
1⁄4 tsp. sea salt
1⁄4 cup coconut oil
1 cup puffed rice cereal, gluten-free
1⁄4 cup dairy-free chocolate chips
1 cup unsweetened coconut flakes
DIRECTIONS
Melt the maple syrup, nut butter, and coconut oil over medium heat.
Add in the sea salt and Complete powder. Stir until smooth. (This happens quickly.)
Add the rice cereal, chocolate chips, and coconut flakes and remove from heat. Mix well.
Drop a spoonful-sized portion for each cookie on a wax-lined baking sheet.
Refrigerate for at least 20 minutes and enjoy!Want to add some spring to your nutritional steps?
Add berries to muffin or pancake mixtures

Enjoy berries with a dollop of unsweetened dairy-free yogurt and a sprinkle of chopped nuts

Add berries to a salad of leafy greens and chopped pecans

Stir berries into your morning oatmeal (with a swirl of maple syrup on top)

Mix spinach into your tofu scramble

Two words: lettuce wraps! Go for flavors with some punch: sesame-ginger, buffalo or curry
Healthy eating can be creative and simple at the same time. If you keep your diet varied and tune in to your own tastes, with a little experimentation thrown in, you'll never get bored. This Spring, get a fresh start with these recipes! Then, put you own unique spin on them. Here's to a season of more daylight and daily doses of natural Vitamin D.